School Improvements
& Alterations
Library, Epsom Primary School, Surrey
Felce and Guy were appointed to create a magical space in which the children could learn and study. The school's logo is a 'learning tree' and we were able to source the tree used at the London Olympic 2012 opening ceremony and adapt this to form the centre-piece of the scheme.
The children are able to pass through the tree to access the dedicated computer area at mezzanine level. The ceiling is covered with a star cloth making the whole space a unique environment.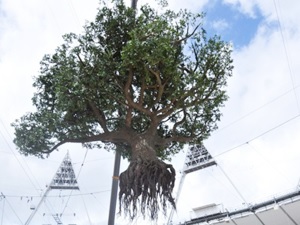 The project was opened in 2015 and has become the main hub of the schools activities and is an area where the children want to spend time and learn in.