St Mary's Catholic Primary School, Bognor Regis [Phase 1]
This project transformed the school's entrance to provide level access into the building, a new reception and offices for the school administration staff.
The scheme also provided a new group room for small group teaching and specialist studies. The design is visually fun and playful, using vibrant colours and interesting board-on-board cladding externally, to create an inviting and exciting entrance.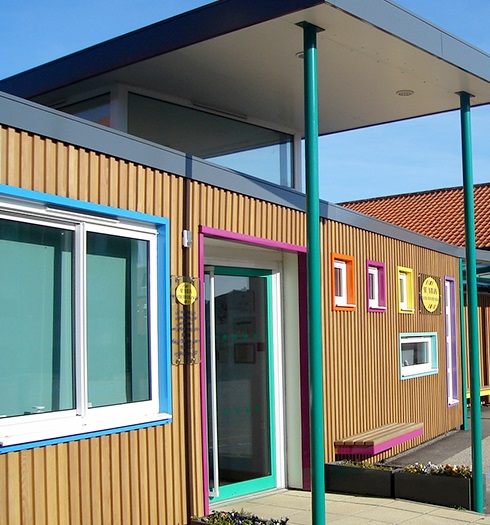 St Mary's Catholic Primary School, Bognor Regis [Phase 1]