Technology Block, Secondary School, Bolney
The school approached Felce and Guy to design a new building that could suitably house extracurricular activities and subjects, including mechanics workshop, a construction technology studio, as well as a kitchen and café rooms.
extracurricular Activities
The intention was to introduce pupils to different trades and skills that could facilitate their preparation for job applications after leaving school.
Formed as part of an enabling works package prior to our appointment, the proposed design was required to utilize a concrete retaining wall and slab. The building was finished in sympathetic slate and brick.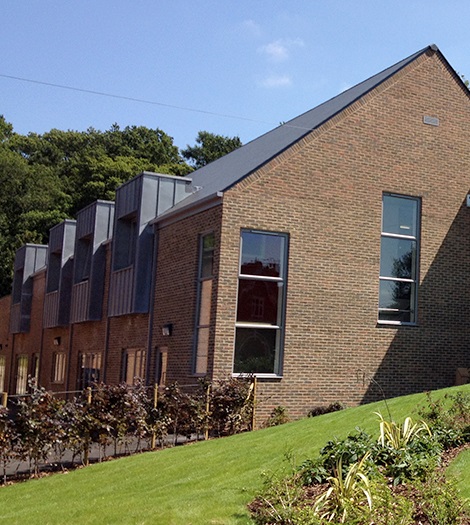 The end result was a functional, yet attractive building, which incorporated crisp, modern detailing alongside bespoke features, such as the entrance canopy which aligned seamlessly with the main pitched roof.