Welshpool Bio-Mass Plant
We have formed a gridshell building which houses a bio-mass plant to generate energy to be sold back to the national grid with the waste product of heat being used in a nearby carehome, school and leisure centre.
The shell of the building is formed totally in timber giving the building an honesty in it's design approach. The main gridshell frame will be formed from oak with timber shingles cladding the areas which need to be protected against the elements. Where possible the gridshell will be left open so that the process can be seen and viewed from the road, station and waste station. The shell will sit on a support wall formed of locally sourced quarried stone gabions.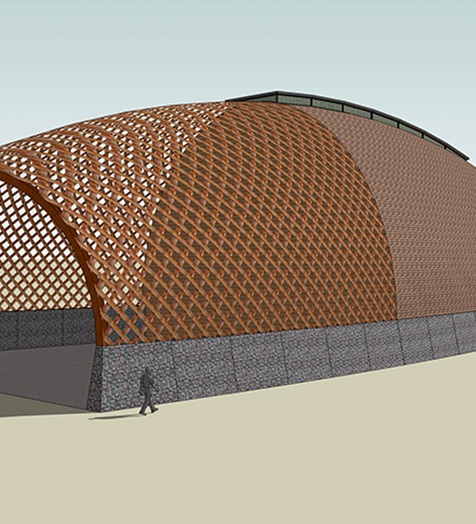 The plant will burn waste timber therefore recycling a product which has no further use and is formed of locally sourced materials making it a truly sustainable building.